Thinking about your dream vacation?
5 spacious, tastefully furnished apartments and 4 rooms scented with wood will become your comfortable retreat on vacation in the Jizera Mountains. Come to us in Bedřichov.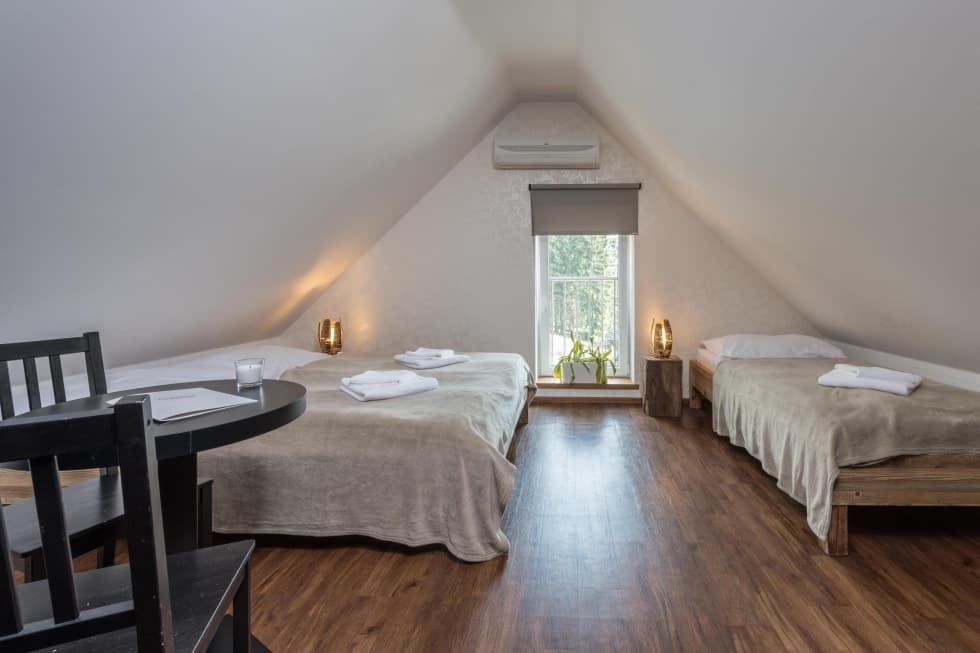 Where to find us and what to look forward to
Pension Apartmany 294 offers year-round accommodation in the village of Bedřichov in Jizera mountains. Pension is situated in a quiet part of village, near the beautiful church of Bedřichov, away from the main road, opposite the ski trails and within reach of Jizerska magistrala (Cross-country skiing and hiking trails criss-crossing the entire Jizera Mountains, nearly 170 km long.)
Corporate
and private events
Do you have a family celebration or company event waiting for you? Are you planning a wedding, birthday, workshop, training or team building in the Liberec region or in the mountains? Pension Apartmany 294 in Bedřichov in the Jizerské hory is the right place for you.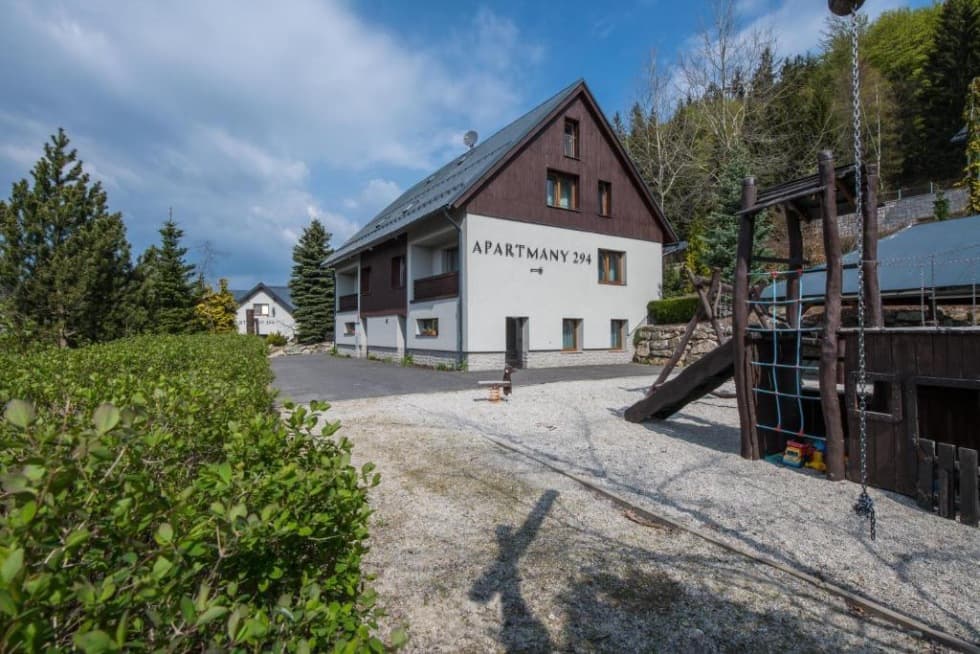 Accommodation
Pension Apartment 294 in Bedrichov offers year-round accommodation in Bedrichov Jizera mountains in a 9-appointed deluxe rooms and suites. Total capacity is 31 beds with the possibility of 5 extra beds. Two of the apartments are wheelchair accessible. One of them is located in the adjacent building 25 meters away from the main building.
Are you interested in Apartments 294? Don't hesitate and book a room right away, before it's too late. Thanks to the beautiful location and the family atmosphere that permeates the entire guesthouse, available rooms are decreasing very quickly. Grab yours early Your views are
important to us
Read how other guests enjoyed their stay with us,
so you know what to look forward to.
Dobrý den, právě jsme v Apartmánech strávili krásný pohodový víkend. Přeji majitelům, aby měli jen samé dobré hosty! A děkujeme ! :)
Personál příjemný, slušný a obětavý. Krásně zařízené pokoje, čisté. Děti ocenily skvěle fungující wifi.
Leave us your email address
and you won't miss out on any more great deals